Financial Portfolio Management
Flexible, Adaptive, Strategic.
When we talk about financial planning, what we are actually planning for is your future.  But the future is unknown and uncertain, and constantly changing.  No single investment strategy can ever work perfectly all the time.  As economic, business, and political circumstances change worldwide, so should your investment strategies. Your financial management needs to be flexible, constantly adapting so that you may take advantage of or avoid market situations that arise. It should also be comprehensive to take into account your complete financial picture and life goals.  
Download Our Portfolio Objectives and Strategies Brochure
Active Risk Management for Growth with Protection
Active Risk Management moves holdings to less risky assets according to the risk level of the markets and global events, and reverses the process when the financial risk level drops.  This helps to mitigate future uncertainty, and reduce portfolio volatility and financial loss.  You know you have adequate protection in place when you can say, "it doesn't matter what happens" in global events, because you understand your portfolio will adjust and adapt as needed.
Portfolios that have less volatility and less potential for loss can accumulate more money, long term.  This helps with our financial longevity planning.  You gain more by losing less!
Retirement Planning
Because we focus on your financial longevity, our strategies help grow and protect your money for your future retirement needs.  We can also help you optimize your Social Security income.
Principal Protected Products
Another strategy for growth with reduced market risk is the creative use of principal protected products, where your initial investment is protected from loss by the company issuing the product.  Depending on the product used, some of the gains may be protected, too.  Principal Protected Products can provide an excellent way to grow and protect your money for future needs.
Loss from Life Events
Insurance and other asset protection strategies protect your portfolio from being rapidly depleted by large expenses or loss of income caused by ordinary life events: births, deaths, marriage, divorce, college planning, illness, disability, estate transfer, buy/sell a home or business, and more.  A perfectly managed portfolio can still suffer great loss if life events are not planned for.
Tax and Estate Planning
Taxes are another source of portfolio loss.  Tax deferral can be achieved for many investment accounts — not only IRA's or 401k's, but also for ordinary individual and joint accounts.  Tax on gains from the sale of highly appreciated assets may also be deferred without needing to purchase another like-kind asset.
Estate plans and trusts should be updated as personal needs and regulations change.  Trust accounts need to be managed for growth and protection, same as any other accounts; they are frequently ignored.  
Insurance Services  
Life insurance policies need to be managed, even if they are in trusts, to make sure they are still providing an appropriate level of coverage that is cost-effective.  If you think you need life insurance, I can help you find a policy that is the best fit for your situation.  If you have life insurance, your personal, family or business needs for it may have changed.  It may be possible to exchange it for a policy with more coverage, a lower premium, lower internal costs, or a long term care rider.  Beneficiaries and owners may need to be updated depending on life events that occur. 
Medicare Supplements
I can help answer your Medicare Part A and Part B questions, and find the best Medicare Supplemental Insurance and Prescription Plan for you. 
Business Financial Services
Business owners and executives, regardless of company size, rely on unique financial strategies designed to keep them and their businesses prosperous.  Businesses are composed of people, who experience life events that can affect their businesses.  Businesses also plan for the needs of their employees, and for the success of future owners, too.  Proper financial planning is critical to the long term success of these owners and executives, and the people who depend on them.
Business Continuation
Disability Income Insurance; Business Overhead Expense Coverage; Key Person Protection; Disability Buy-Out.
Business Succession
Exit Strategy Planning; Buy-Sell Arrangements.
Compensation and Retirement Strategies
Deferred Compensation and Executive Bonus Plans; Split Dollar and Corporate-Owned Life Insurance.
Corporate Benefit Programs
Qualified Retirement Plans; Insurance Group Benefit Plans for Company Employees.
Employee Programs
Educational Seminars and Materials; Individual Retirement Accounts; Voluntary Benefits.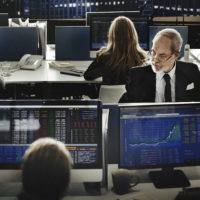 We are a full-service resource for your personal and business solutions.
Access Now
Financial Planning Advice that is Individualized, Practical and Achievable: