Long Term Care Planning
Long Term Care (LTC) represents one of the largest potential expenses in our future, but the financial risk can be greatly reduced with proper planning.  
Research shows that 70% of people over age 65 will need some LTC services  
Statistics also show a 30-50% probability of reaching age 95.  
This means many of us will be fortunate enough live a nice, long life, but will most likely need some help for a while.  The objective of LTC planning is to provide for an appropriate level of professional care when needed, but even a minimal amount of care at home can be costly. Just six hours a day for home health assistance adds up to $50,000/yr.
Long Term Care: A Major Expense
Suppose you are age 65 today  and want to plan for this level of care for a ten year period in your future.  The $50,000/yr expense over ten years comes to $500,000.
In ten years at 4% inflation, the cost would be be $740,000.

In 20 years at 4% inflation, your cost would be $1,095,562.  
So, someone age 65 today might spend over 1 million dollars on a minimal amount of assistance by the time they reach age 95!  And we aren't talking about expensive nursing homes or extreme illness — just several hours a day of help at home.  
You Have Choices for Paying Long Term Care Expenses
Several types of insurance products can be used to pay for LTC expenses: Traditional LTC insurance; hybrid life- or annuity-based insurance products; life insurance with a LTC rider; and continuing care service providers.  The primary advantage of any insurance solution is leverage – a smaller amount of premium paid yields a larger benefit.  For many insurance products, premiums paid are not recoverable if the benefits are not used or the product no longer wanted, but there are some products where all or some of the premium can be returned.
Non-insurance options are also useful for some individuals: personal savings or investment accounts; home equity loan; reverse mortgage; cash value in life insurance; annuities; trusts. The main advantage of using personal assets to pay for LTC is that you are not paying for a product you may not need, but if you do, you are not receiving any leverage on your money – you will be paying expenses dollar-for-dollar.  Even if you can afford to cover expenses yourself, why not take advantage of any leverage "discount" available?
I welcome you to contact me to learn the numerous advantages and disadvantages of each option, so we can develop a plan that fits your own situation.  LTC can be as difficult for family caregivers as it is for the person in need of care, so the effects of proper planning are very broad.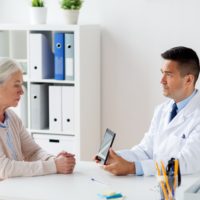 LTC Planning provides for quality care, with less emotional, physical, and financial stress. Receive valuable insight by reading our LTC Whitepaper.
Access Now